Welcome to Michelle Mardall Reflexology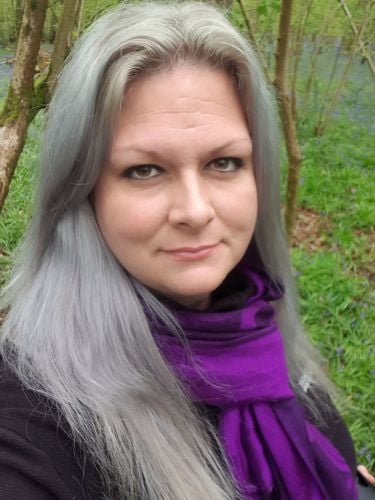 I am a holistic advanced reflexology specialist and reiki practitioner based in Ash Vale.
I am not a beautician or a spa therapist who offers holistic therapies along side beauty treatments, I am primarily a reflexologist and reiki practitioner but I do offer some other carefully chosen holistic therapies.

I have a lovely treatment room where you can to come to me and relax for your treatment in a calm tranquil enviroment.
I am a member of the FHT (Fereration of Holistic Therapists) and I am fully insured.
I did my reflexology diploma & advanced reflexology training in Northern Ireland at the Sheila Nugent school of reflexology (formerly Chrysalis School of reflexology)
I had the most amazing and knowledgeable tutor and I am thankful for the opportunity of being trained by Sheila Nugent. Sheila was trained by Jane Vukovic. Jane was trained by Doreen Bayley who brought reflexology to the U.K. in the 1960s. Doreen Bayley was a student of Eunince Ingham. In the 1930s Eunice Ingham developed the reflexology we know today. This training line makes me a 5th generation Ingham method reflexologist!
I have spent 126 classroom hours learning & developing my trade: 70 of those were for my reflexology diploma. I qualified with this in June 2011. On top of those classroom hours I also had to complete and document 40 mandatory case studies for my diploma. I also had homework including practice treatments. I spent over 200 hours on home work and practice treatments.
I was so keen to learn about reflexology that I badgered anyone and every one to let me do their feet while I was training - family, friends, work colleagues or neighbours.
Once I qualified with my reflexology diploma I then went on to gain my advanced reflexology certificate. Further developing my skills at later dates with hot stone reflexology, hand reflexology, visual reflexology and foot reading.
Reflexology is an ancient holistic therapy where reflex points on the hands or feet are stimulated. These points relate to the rest of the body and the treatment is deeply relaxing.
It helps the body to balance its self and to be at ease with its self. Reflexology helps the body to cope with stress and it helps all the systems in the body to function better. It helps physically, emotionally and mentally. Just a few benefits are listed below but this is by no means an exhaustive list of ailments it can help with!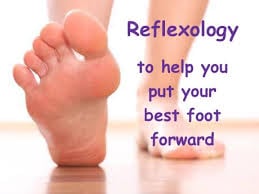 Physical benefits
Relief from anxiety and stress disorders.

Improves joint mobility and pain relief.

Can improve sleep disorders such as insomnia.

Digestive function can be improved which helps with problems such as IBS and constipation.

Relief from the symptoms of Parkinsons disease and MS.

Breathing disorders such as asthma can be eased.

Hormones can be balanced.

Improved circulation.

Boosted immunity.

It can help control blood pressure.

Improved lymphatic drainage which can relieve fluid retention.

Relaxation!

Detoxification - it helps to rid the body of waste products and toxins.

It can aid recovery after surgery.

Improved energy levels.
Mental benefits
Improved focus and concentration.

Calms an overactive mind.

Boosts confidence.

Enhances and stimulates creativity and productivity.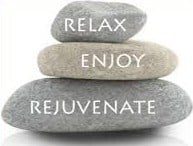 Emotional benefits
Calms anger and frustration.

Can help lift depression.

Assists in resolving emotional conflicts.

Releases past hurts and grief.

Increases positive emotions such as joy, happiness and enthusiasm for life.

Reduces emotional turmoil.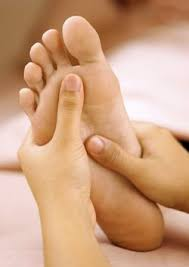 Reflexology is a complementary health therapy and is not a substitute for medical care but it works very well alongside it.